These days, great HR partners are more than just 'people persons.'
So, how do you earn your seat at the table? More importantly, are you up for the challenge? Josh Tarr, Red Ventures' Vice President of Human Resources, reveals his secret to finding and hiring HR rockstars.
---
I'm doing a lot of phone interviews these days. And there's one question I've learned to ask: "So, why a career in HR?'
Most people say, "because I'm a people person."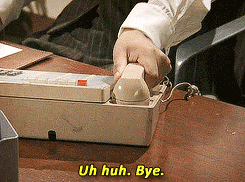 HR rockstars answer that question differently. Any and all of these six responses tell me I'm talking to someone who's equipped with the skills they'll need to succeed in today's world of work.
1. Because I like solving problems.
HR is complex because people are complex. They have unique personalities. They come from different backgrounds. As HR professionals, it's our job to support each and every one, while also supporting the company. We have to do it all. And it's our critical thinking that gets us there.
2. Because I like to help my company win.
In order to drive people strategies effectively, you have to intimately know the business that you support. It's all about asking the right questions. What does our turnover data look like? How is our bench strength? Do we have the right succession plans in place to help our people win? We can't take the easy way out – it's on us to understand the day-to-day operations and the long-term vision of our businesses in order to recommend the right people strategies.
3. Because I like to work with data.
Yep, you heard that right. Let's take a quick pledge: "I do solemnly swear to never, ever, ever again say that I got into HR because 'I can't do math.'" If so, this profession is no longer for you.
There is a flood of data in today's workplace. As HR professionals, we have to mine it and use it to make the best decisions for our people. Don't come to the table with your feelings. Come with data, and then add it to your keen understanding of people. Now we're talking influence.
4. Because I crave challenge.
Being an HR partner is the most challenging role you'll ever have. It's immensely difficult. It's incredibly fulfilling. It creates more 'wait, am I laughing or crying or both?' moments than you dreamed possible.
That's because there's tension in the hats we wear. We're the 911 responder in moments of crisis. We're the counselor who's supposed to be an example of empathy and the harmonizer of relationships. But we're also the compliance enforcer, the emperor of employment law, and the protector of policy. For a lot of HR professionals reading this, I just described this morning.
5. Because I can make the tough calls.
We have to have excellent judgment in this profession. The situations we face may be similar, but they're never the same – because people are unique. HR professionals play a constant game of mental ping-pong, triangulating their HR knowledge, situational precedence, and their gut instincts. Once you land on a decision, it requires leadership and courage to make the call.
6. Because I get people going in the right direction.
This response highlights your inner relationship navigator. Your ability to connect, build, and maintain relationships is key. Strong relationships are what ultimately get people to follow your advice and your guidance.
So to candidates, I ask: why a career in HR?
To my fellow HR colleagues, I ask: are we keeping up? Are we continuously improving ourselves and our teams? For our HR community, for this discipline that we love, and for ourselves, let's step up.
---
Want to hear from more RV thought leaders? Read up on how to ace your job interview, or how to build a millennial-friendly company culture.